Dry Eye Clinic Services
Do your eyes ever feel like they are burning, stinging, or scratchy? Do you feel like your eyes water more than they should? Believe it or not, you may be one of more than 5 million Americans with dry eye.
Dry eye syndrome refers to a breakdown in either the quantity or quality of tears that moisten, cleanse, and protect the eyes. This is significant because, with each blink, tears protect the surface of the eye, washing away dust and microorganisms. When this protective coating dries up, the eye may feel "gritty" or burn, and they can be more sensitive to light. Or, drying of the ocular surface sends a signal to the lacrimal gland, causing it to over produce tears with less than ideal quality–this can cause the eyes to actually water. Common symptoms of dry eye also include blurred vision.
Our office specializes in the diagnosis and treatment of dry eye. We offer new technology that can image and help determine the root causes of dryness. If you have any of these symptoms, you may have a need for a dry eye evaluation.
Additionally at Elite Eye Care, P.C., we offer a variety of advanced therapies for the treatment of dry eye. These include Tear Care and Bleph-Ex. Ask us about these procedures to learn more!
Here you can see Dr. Fullenkamp getting his own Tear Care therapy!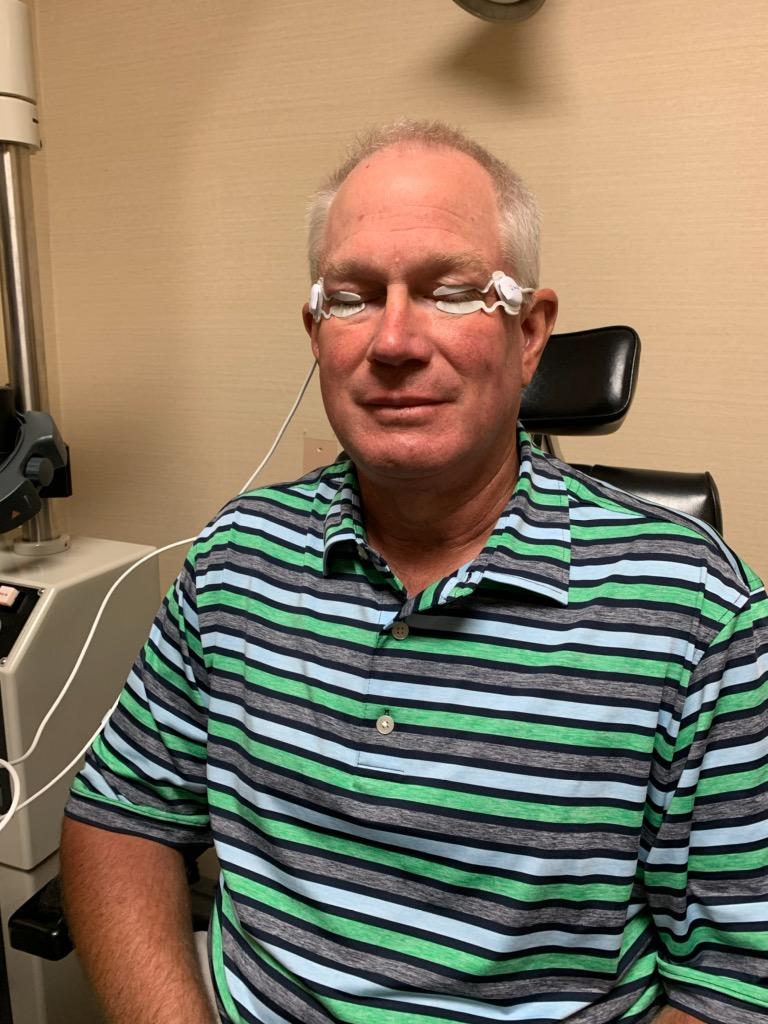 Think you may have dry eye? Give us a call, or fill out this SPEED Questionnaire to see if you suffer from dry eye. Any score above 6 indicates moderate to severe dry eye symptoms!